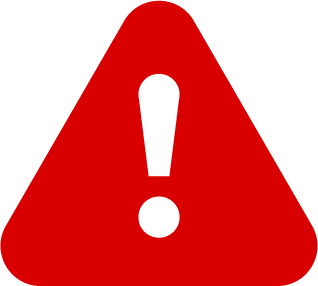 Special note: To use or request MyCarle, you must have been seen at a Carle facility at some point so we can verify your health information with the appropriate medical record.
Welcome to MyCarle
New to our patient portal, or have an existing MyChart account? Simply click the sign up now button to activate your MyCarle account. Patients with existing portal accounts should be prompted to merge their information, or can do so manually under account settings "Link my Account."
You can grant proxy access to your MyCarle account by signing the Proxy Consent form and mailing it to Carle Patient Contact Center at 611 W Park St., Urbana IL, 61801, Attn: Pt. Contact Center/CATF-FA .
COVID – 19 Alert
Carle is working with local public health offices to vaccinate community members. To find vaccine, check MyCarle for available appointments, visit this county by county listing on
carle.org
, or check your local public health office.
If you're experiencing COVID-19 symptoms, use our screening tool or call our hotline at (217) 902-6100. Symptoms include dry cough, difficulty breathing, fever, chills, repeated shaking with chills, muscle pain, headache, sore throat, and new loss of taste or smell.
To continue protection of our patients and team members, Carle limits the number of visitors in our facilities. If you have additional family members involved in your care, we can include them by phone.
Communicate with your provider

Get answers to your medical questions from the comfort of your own home

Access your test results

No more waiting for a phone call or letter – view your results and your provider's comments within days

Request prescription refills

Send a refill request for any of your refillable medications

Manage your appointments

Request your next appointment, or view details of your past and upcoming appointments
The text is too small to read. How can I make it bigger?
To increase the text size, hold down the Ctrl button on your keyboard while scrolling upward with your mouse or press the Ctrl and + buttons on your keyboard.
Welcome to MyChristie
Talk to your provider

Get answers to questions about your health and treatment

View test results

Get your test results and notes from your caregiver quickly

Pay your bill

View and your charges and make payments


Schedule an appointment

Quickly and easily schedule a visit

Request a refill

Manage your prescriptions and request refills

Update your information

Manage personal information and insurance details
Communicate with your doctor

Get answers to your medical questions from the comfort of your own home

Access your test results

No more waiting for a phone call or letter – view your results and your doctor's comments within days

Request prescription refills

Send a refill request for any of your refillable medications

Manage your appointments

Schedule your next appointment, or view details of your past and upcoming appointments